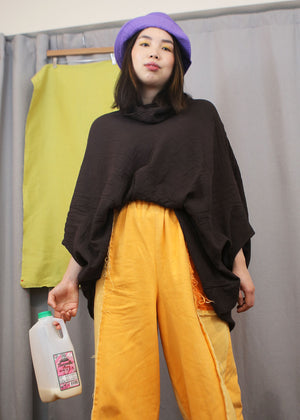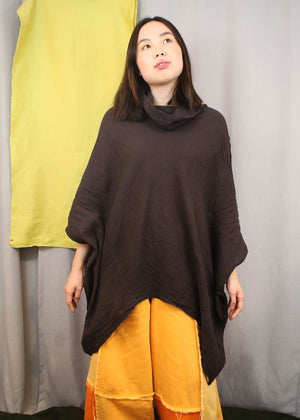 Yilan Top / Charcoal
Flying squirrel chic. Dolman sleeves and a wide, column neck, and an asymmetrical swallowtail drape. Double gauze for double softness. Goes easy over leggings or tucked into a statement pant.
One-size.
Made with natural dyes.
Measurements: 43.3" width, 39.37" length
Care: Hand wash or wash in laundry bag. Recommended air dry.
Handmade in Taiwan by Omake Taiwan