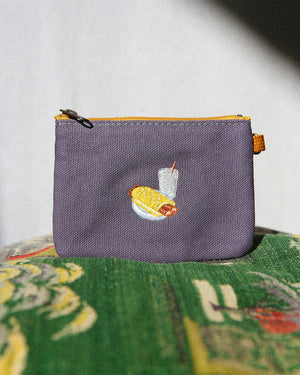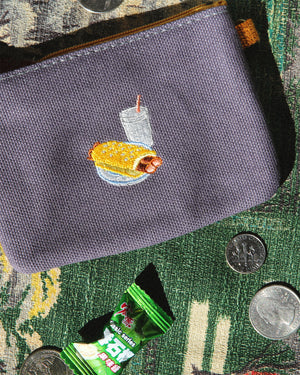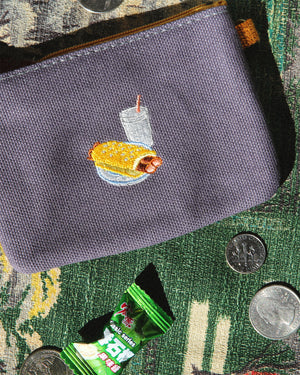 Taiwanese Snacks Coin Purse / Taiwanese Breakfast
Store your change in this canvas coin purse and save up for your favorite Taiwanese snacks!
Features an embroidered design of iconic Taiwan eats, a contrast zipper, and a separate interior compartment for easy organization.
The Taiwanese Breakfast design is a classic grab-and-go meal called 燒餅油條 (shao bing you tiao), a flaky, toasted sesame flatbread with a crunchy fried oil stick inside. You can add egg, pork floss, or other goodies to make it a really hearty breakfast. Then wash it down with fresh 豆醬 (dou jiang)!  
Measurements: 5" x 3.75"
Made in Taiwan by Yi Fan Canvas Bags.
Yi Fan Canvas Bags was founded in Taiwan in 2012. Their designs speak to the simplicity, sincerity, and quality in everyday Taiwan life.