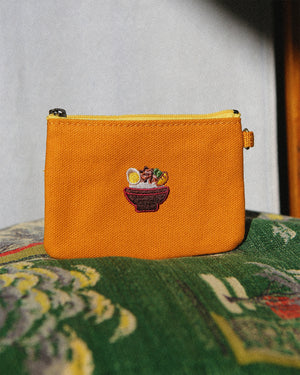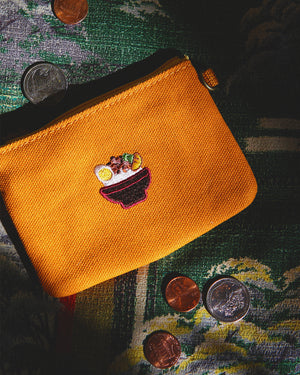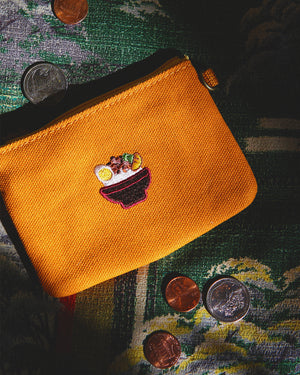 Taiwanese Snacks Coin Purse / Braised Pork Rice
Store your change in this canvas coin purse and save up for your favorite Taiwanese snacks!
Features an embroidered design of iconic Taiwan eats, a contrast zipper, and a separate interior compartment for easy organization. 
The Braised Pork Rice design illustrates one of the most comforting Taiwanese dishes: 滷肉飯 (lu rou fan), which is saucy fatty pork belly cut into small cubes and served over rice with pickled vegetables and a hardboiled egg. Another variation is 肉燥飯 (rou zhao fan), a very similar dish but instead of fatty pork belly, it is ground pork and often includes shiitake mushrooms - this is the version my mom typically made.
Measurement: 5" x 3.75"
Made in Taiwan by Yi Fan Canvas Bags.
Yi Fan Canvas Bags was founded in Taiwan in 2012. Their designs speak to the simplicity, sincerity, and quality in everyday Taiwan life.