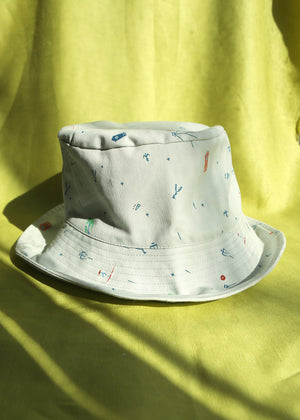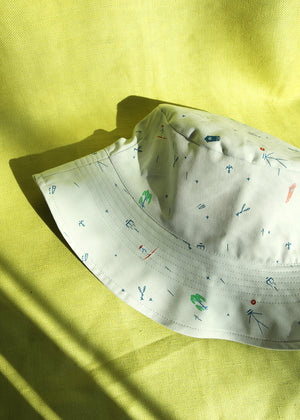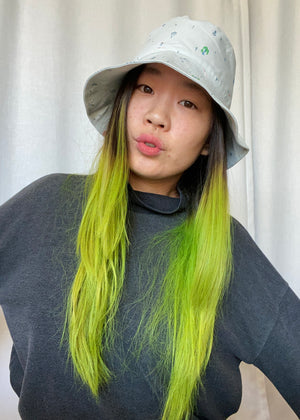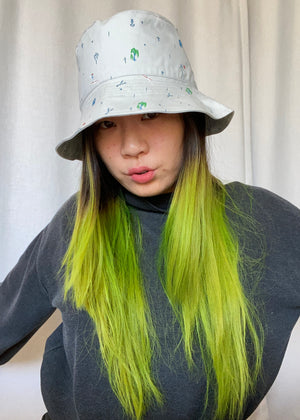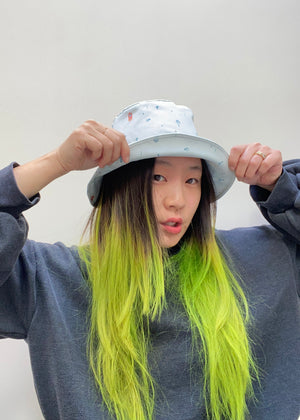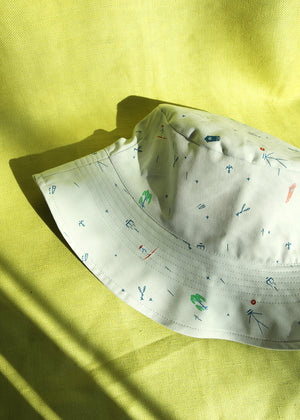 Oracle Script Bucket Hat
The Oracle Script Bucket Hat designed by Wu Po-Hseuh is inspired by the National Palace Museum's collection of "The Beauty of Jiangnan in Oracle Script by Tung Tso-Pin." 
Oracle bone script was a form of Chinese characters that were used on oracle bones (parts of animal bone, such as the shoulder of an ox). This script is the earliest known form of Chinese writing - each character like an illustration depicting daily life.
See if you can interpret the characters on the hat and tell a story.
Fits US hat sizes 7 1/8 - 7 1/4 (22 1/4 inches - 22 5/8 inches head circumference)

Made in Taiwan by NPM Shop.
NPM Shop is inspired by the Chinese heritage collections in the National Palace Museum of Taiwan. Their intent is to design products that are both creative and practical, promoting national treasures in a down-to-earth, slightly humorous manner.