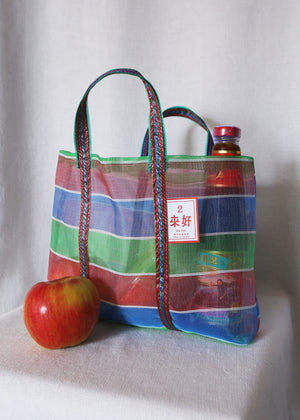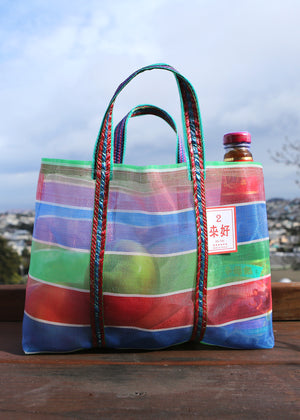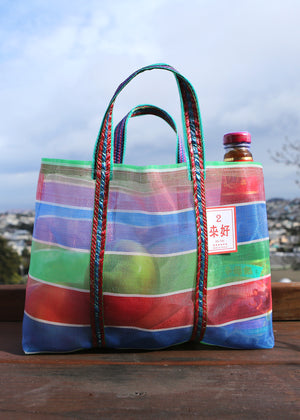 Ka-Tsi Bag / Small
The Ka-Tsi Bag is a traditional Taiwanese bag often seen in local markets. The signature red, blue, and green striped pattern is representative of Taiwanese style and was even used at the main visual during Taiwan's National Day in 2017.
The small handbag is perfect for a quick trip to the corner store to pick up goodies for a beach picnic.
Approximate Size: 11.8" x 8.6" x 2" 
Made in Taiwan by Lai Hao.
Lai Hao seeks to create high-quailty Taiwanese products through the intersection of old and new Taiwan to illustrate the "New Taiwan Aesthetics." Their focus on this intersectionality is an attempt to rebuild the confidence of M.I.T (Made in Taiwan) quality.