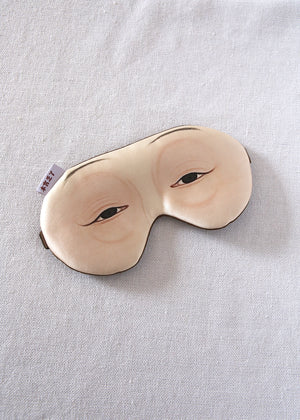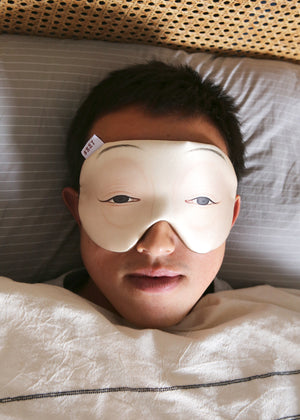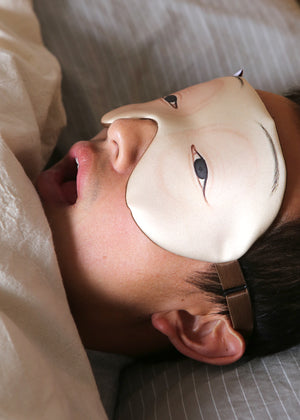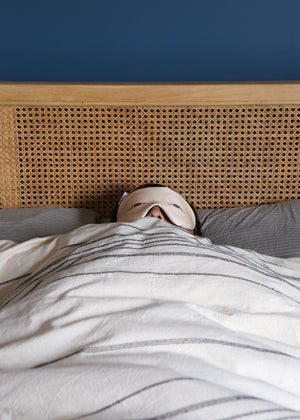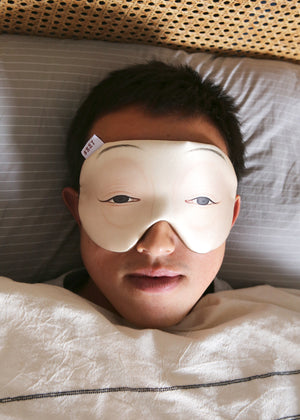 I Am Weary - Put Me On & Be the Empress Eye Mask
I had a hard time taking these photos because I was shaking from laughter.
Designed by Hung Jung-Hsi, the eye mask "I'm Weary - Put Me On & Be the Empress" won the Silver Prize in Home Decor Design at the 8th National Palace Museum National Treasure Merchandise Design Competition in 2019.
Inspired by a collection in the National Palace Museum titled, "Bust Portraits of Ming Dynasty Emperors and Empresses (I), Empress Wang (Chenghua Emperor's wife)"
The tag on the mask reads "I'm weary" in Chinese, spoken from a royals perspective. Slip on this mask and you will be granted the most royal of sleeps. Wake NOT a sleeping lioness!
Made in Taiwan by NPM Shop.
NPM Shop is inspired by the Chinese heritage collections in the National Palace Museum of Taiwan. Their intent is to design products that are both creative and practical, promoting national treasures in a down-to-earth, slightly humorous manner.