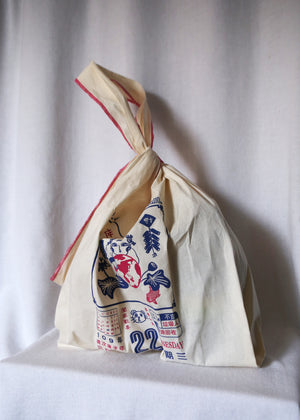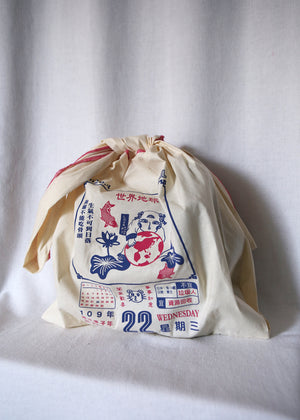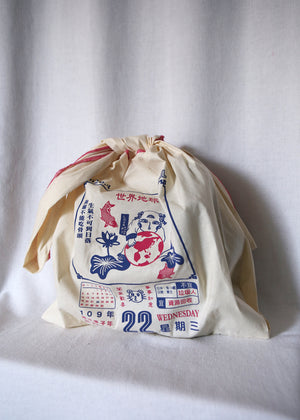 Formosan Landscape Tote / Auspicious Calendar
Your new carryall that features a nostalgic design from classic Taiwanese emblems.
The sturdy cloth tote has long straps that can be worn several ways: hand-held or tied together as a shoulder bag.
Also cute as a pot cover for plants!
Inside, there is a pocket ideal for easy-access necessities.
Approximate size: 16" x 5.5" x 15.7"
Strap length: 13"
Made in Taiwan by Yi Fan Canvas Bags.
Yi Fan Canvas Bags was founded in Taiwan in 2012. Their designs speak to the simplicity, sincerity, and quality in everyday Taiwan life.