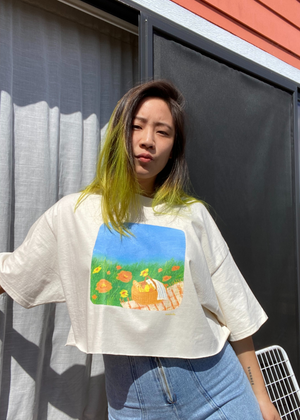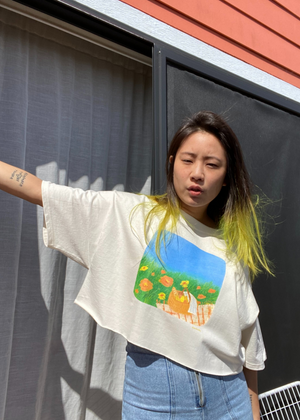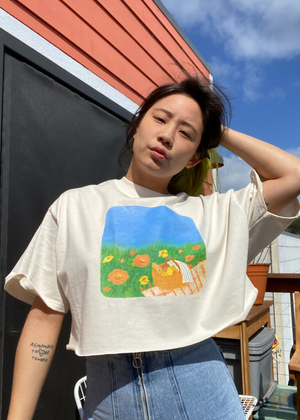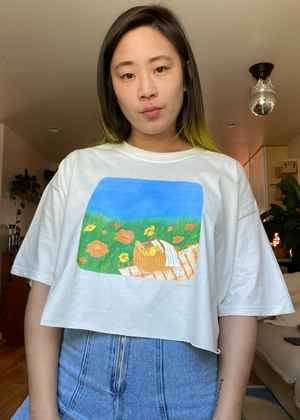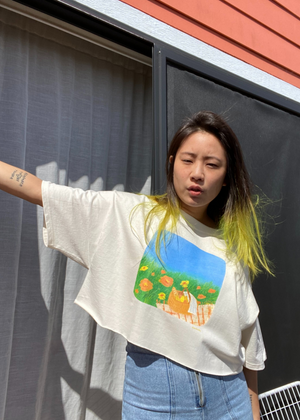 Brighter Days Ahead Crop
Our favorite Brighter Days Ahead Tee cropped to perfection!!
Illustrated by Becky Jiras @bexdoodles, Brighter Days Ahead is a sun-filled reminder of what's to come: warmer days, sunny dispositions, picnics on grassy fields.
"When I was making this illustration I was reflecting on patience and the importance of different seasons. Sometimes it feels like a never-ending downpour and I wanted to remind myself that brighter days are ahead, and that good things take time to grow 🌻"
Printed on a Hanes Beefy-T in Natural and cropped with a raw hem.
All modeled in XL except the last photo which is modeled in Large.