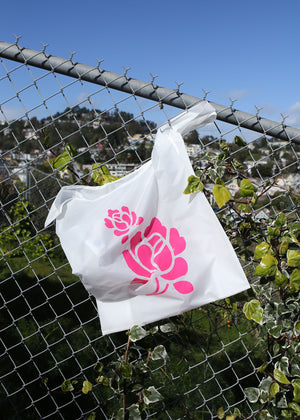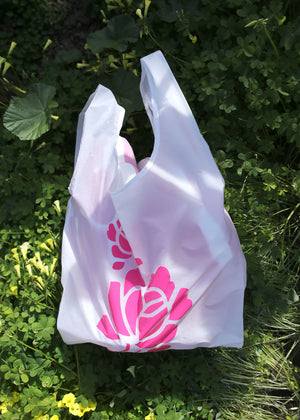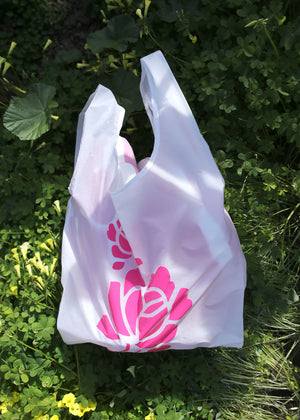 Breakfast Bag
Designed by Taiwanese-American artist Fanny Luor, the Breakfast Bag is inspired by grocery bags found in Taiwan. Plastic bags featuring hot pink roses or pink and white stripes are often used at Taiwanese breakfast stalls as takeaway bags for pillowy mounds of 蛋餅 dan bing (egg crepes) or to hold cups of soy milk to-go. I can also remember them being filled with wax apples or guava after my ama's trip to the market.
How many pieces of 蛋餅 can the Breakfast Bag hold?? An experiment for another time. Stay tuned!
Printed on a Standard Baggu nylon tote.
Folds into a flat 5" × 5" pouch

Carries 50 lbs

Measures 25 ½" × 15 ½" × 6"

Recycled ripstop nylon

Machine washable