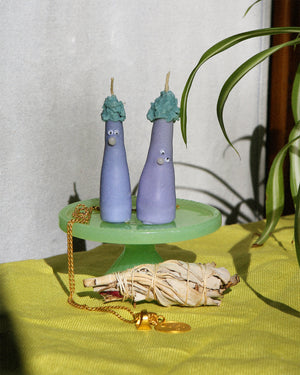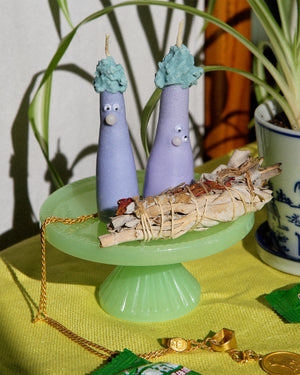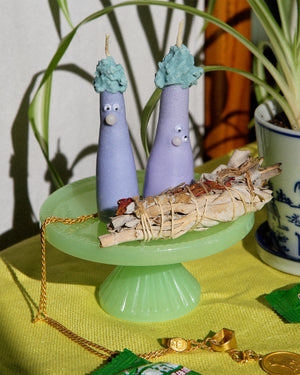 Baby Eggplant Candle (Set of 2)
Eggplant emojis are so 2020. Show them that you're thinking of them with baby eggplant candles that you can burn through the night. Also ideal for the produce enthusiast.
Comes in a set of 2 eggplant babies.
Approximate dimensions: 3 - 3.5" tall, 0.5" - 0.75" diameter
Expect slight variances in color and eggplant personality.
Handmade in Taiwan by nag.19